Used Cooking Oil Recycling Services
​ ​
Ergo Eco Solutions provides hundreds of restaurants on Vancouver Island with used cooking oil collection and recycling services.
We are always welcoming new restaurants to join our efforts to divert used cooking oil from landfills and ensure it doesn't pollute our public sewer systems and water treatment operations.​
​We provide our clients with oil collection bins that they can use to collect and recycle their waste cooking oil. When the bin reaches capacity, we stop by and collect the oil. Easy as that! ​
Call Us Today to start your oil collection services, or schedule a pickup: 1-833-ERGOECO (1-833-374-6326).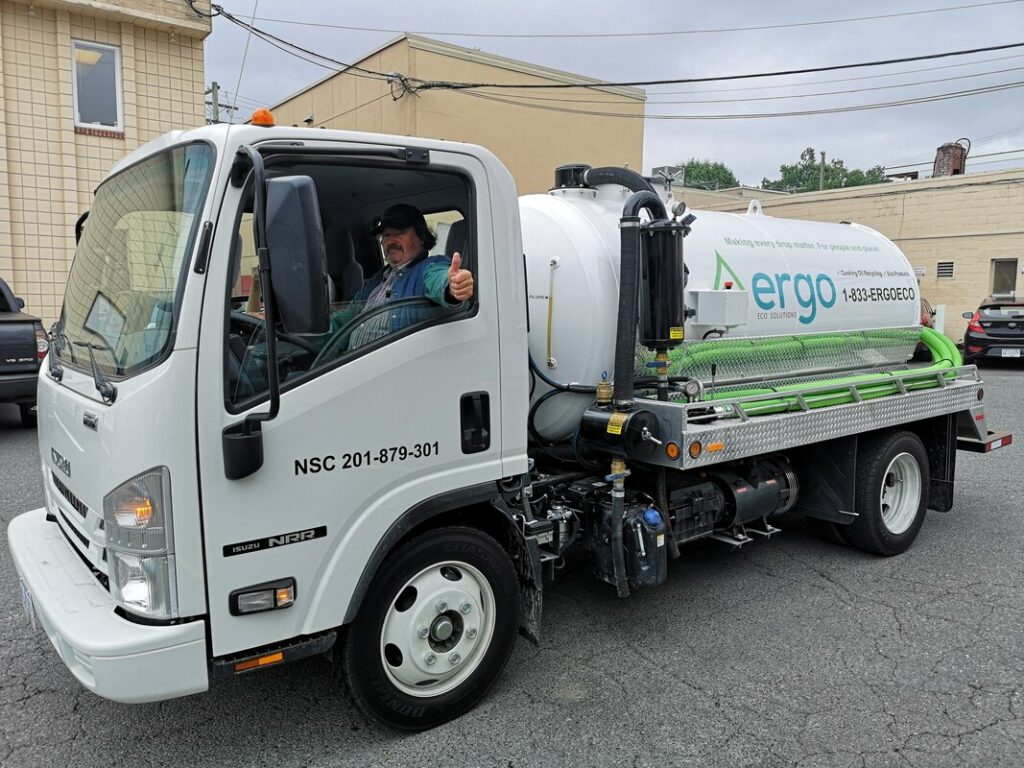 Why Recycle with Ergo?
FREE, Professional, Reliable Service
We recycle your oil so you don't have to!
Contribute to a Circular Economy
We collect your oil and locally upcycle it into renewable products.
Support Local Business
We are local to Vancouver Island and committed to reducing BC's carbon footprint.
Service Features
Regular FREE weekly or Bi-weekly scheduled pick-ups
Emergency Service
Professional trucks and equipment
Fully licensed and insured
Free containment bins provided