Making the most out of Waste
Your local oil-ternative™
Our Story
Ergo envisions used cooking oil as more than just waste. That is why we collect cooking oil from Vancouver Island businesses and recycle it into eco-friendly products that are safe for people and the planet.
In the beginning, we started by upcycling the waste oil into locally produced biodiesel. And today, we have expanded into the production of agricultural products and a growing line of oil-ternative™ Release Agents for the construction industry.
Most importantly, our waste becomes a renewable oil-ternative™ that contributes to a circular economy which helps companies reduce their carbon footprint and contribute to a greener world.
Moving forward, Ergo is actively pursuing the innovation of new sustainable oil-ternative™ solutions and expanding our recycling services to help solve global sustainability challenges.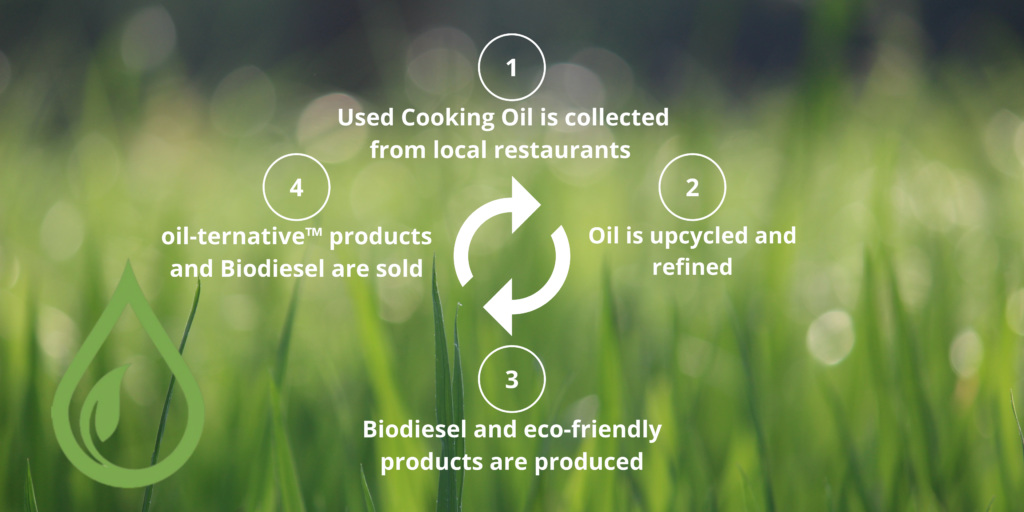 1. Provide fast, professional used cooking oil recycling services to Vancouver Island restaurants.

2. Offer locally upcycled eco products that are safe for people and the planet.

3. Continue to innovate new petroleum-replacing solutions that contribute to a circular economy.
Vision
Ergo's vision is to help empower people to actively adopt sustainable practices that build resilient communities and a healthy planet.